When Should You Choose Deck Replacement Over Repair?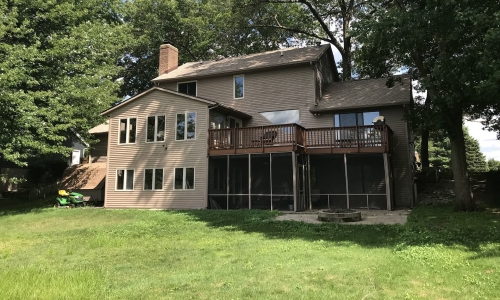 If you have a deck that has been getting on in years, you may be wondering when you should choose deck replacement over repairs. All Season Windows provides both services to homeowners in need but recommends full deck replacement when certain conditions are met. You may not be able to tell what some of these signs are when inspecting a deck yourself, and it's when this happens that our team of professionals is ready and willing to assist you.
We have years of experience working with decks of all shapes and sizes that were made using different materials. Many of these factors can determine our judgement with a deck, so we understand if it can get confusing for homeowners.
When deck repair is a good choice
Deck repair is a good choice when only the deck's surface boards are the ones that have sustained any damage. This can happen from improper sealing against moisture, leading to warping, general water damage and age causing the wood to rot, or general damage causing boards to split (which can also lead to greater chance of further future damage.
Our team's expertise helps us to find any of these issues if they might have been missed, figure out which parts of the deck specifically need to be repaired, and provide any additional reinforcement to the structure as necessary while performing the repair.
Replacement for extreme cases
All Season Windows also provides full deck replacement for situations where repair will not be enough to get a deck back to being able to be used safely. Involving a complete removal and replacement of your deck structure, deck replacement from All Season Windows provides you with a new underlying structure, deck board surface, railing, and any other parts that are unique to your deck.
Our team is experienced in providing a great deck experience no matter what kind of deck your home needs. From standard layouts to customized setups that allow you to use your deck how you need, you'll get a brand-new deck to suit your needs.
With great weather passing through the Midwest recently, it has been a great reminder that time spent on a dependable deck is something that every homeowner can appreciate. If yours is in need of repair or replacement, you can count on the team at All Season Windows for a great experience.