Professional Deck Repair Services Help Homeowners Rebuild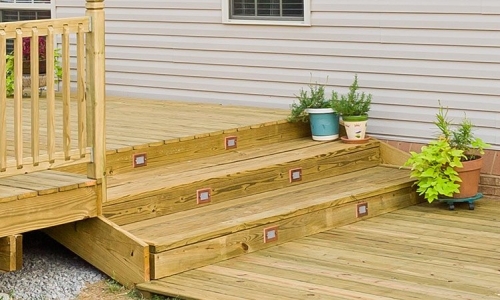 Now that snow is falling regularly and homeowners are clearing it from parts of their home, the professional deck repair services from All Season Windows can be a great help come spring. All Season Windows has decades of experience helping homeowners find the proper solutions to their exterior home repair needs, and our deck services are no different. Through this experience, our team has worked with porches, decks, and patios of all kinds. No matter what kind of situation your home's exterior is facing, the team at All Season Windows is here to help.
Deck repair services for any home
The team at All Season Windows can provide deck repair services to any home's exterior, no matter how big or small. Our team has worked with porches with different kinds of materials implemented into them, different shapes and sizes, and any repair big or small. Our experts work with homeowners to ensure that the repairs they need are the repairs they get, without doing too much or too little. Our work has been depended on by homeowners for quality repairs time and time again, especially when faced with seasonal damages. From the extra weight of snow and ice that is enough to make a weakened section give way to wood whose finish is rubbed off and becomes warped from melting snow, we can help no matter what your deck has faced.
Be careful this winter season
Here in the Midwest, we are no stranger to snowfall, and when it falls enough, you may need to remove it from your deck if you want to use it for any reason. If you use a steel shovel to remove snow from your driveway, walkways, and more, and decide to bring it onto your porch for use, you may accidentally remove paint, pieces of the wood, finish, and more. These damages can lead to further problems down the line that may need to be addressed. When this happens, count on All Season Windows to provide the best care and attention that your deck needs.
The premier deck repair company in Southwest Michigan, All Season Windows is here to help homeowners who are facing problems with their deck this winter season and beyond. If you want to learn more about what our professionals can do for you or are interested in scheduling deck repair with us for the spring, reach out and get in touch with a representative today!