Window Replacement in West Michigan Keeps Internal Temperatures Steady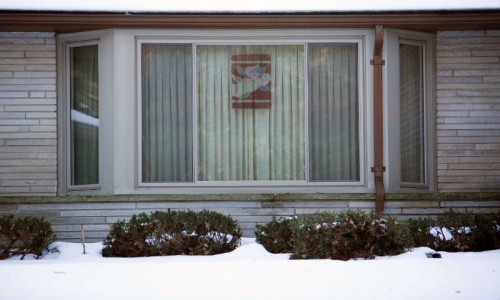 If you have a window that is leaking heat, window replacement in West Michigan from All Season Windows can be what you need to keep your home's internal temperatures steady. We have had some brutally cold temperatures recently in the single digits, so it is important that homeowners keep their home secure from the cold as best as possible. Cracks, full breaks with exposed areas, and more on a window can all contribute to the heat of your home escaping and making your temperatures drop. When this happens, trust the professionals with All Season Windows to provide you with the quick and painless window replacement you need.
Don't spend more than you need
If your windows are facing problems that need them to be replaced, don't wait to schedule with All Season Windows for replacement! When you wait, you are subjecting your home to the cold of the outside more than you need to, which can mean overworking your HVAC heating and raising your heating bill in the process. When you hesitate to fix the problem, it may cost you more in the long run because of this, so it is important to address the issue as soon as you can. The team at All Season Windows will respond to your problems swiftly and provide the window replacement in West Michigan that is guaranteed to secure your home once again.
Live more comfortably
Not only does replacing your broken window help you save on your energy bill each month, but it also can make your home a more comfortable place to live. Whether you are hosting friends and want them to feel comfortable or simply want your day-to-day to be more tolerable without consistently blowing heat through your home, All Season Windows can provide window replacement in West Michigan to fix the problem. Beyond curb appeal, your home should be a place that you can go to relax after a long day at work, and fully functional windows are a great way to make your home satisfy that scenario. Because we use the latest and greatest materials, your new window will serve to seal your home better than before.
By building a relationship with every homeowner in need of window replacement in West Michigan, All Season Windows determines where your homes problem areas are and makes a plan with you for our professionals to take care of them. Learn more about the great brands and services that we offer by giving us a call today!