Window Repair Helps Homeowners Regulate Temperatures Easier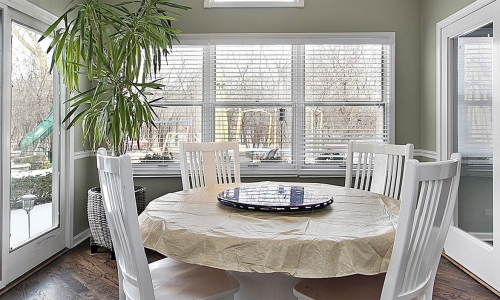 With how humid and warm weather has been lately in the Midwest, it is the perfect time to consider window repair to help your home stay sealed. As much as we appreciate nice days in a place where winter lasts so long, we also have some days of extreme heat where it can pay to have a home that has windows that are fully functional. All Season Windows provides window repair for any homeowner that needs a professional's set of skills to improve the condition of their home. With a team that is always focused on customer service and quality work, you can be sure that your home will be like new after we work on it.
Fast and thorough repairs
Whenever you need your window repair handled in a quick and efficient manner, All Season Windows can be your go-to business to help you keep cool in the summer heat. The workmanship of our team ensures that whatever window repair you need, either on the pane, the glass, or any part in-between, All Season Windows will get your window back to peak condition. Our team has worked on windows of all kinds thanks to experience working them in different homes as well as installations for homes, so we know what they need to get repaired effectively.
Benefits of window repair
When you decide to get your window repair from a team of professionals like All Season Windows, you are ensuring that your home's exterior gets the care and attention it deserves. And, by repairing the window as needed, you are ensuring that your home gives you the benefits it was supposed to before damage was sustained. This can include better management of the interior temperature if any summer heat is escaping inside, less humidity for a more comfortable environment inside, safety and security through a functional window, as well as protection against any pests that might otherwise sneak in.
With decades of experience working on homes that need special attention and care for their windows, All Season Windows can be your dependable window repair business when you need us. If the summer heat is getting in because of your window having a spot that needs to be fixed up, count on All Season Windows to get it taken care of and get your interior temperature back to where it should be.