Window and Door Replacements Now Help You Prepare for Summer, Fall, and Winter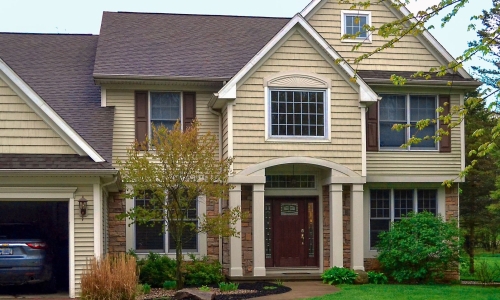 If your windows let the cold in at all last Winter, they may be due for repairs. If you're in need of window and door replacement, there's no better time to have it done than now. With winter behind us and the hotter months ahead, its important to consider whether or not your house needs any window repair. Sure, you may not need to keep the cold out when it heats up, and you can enjoy spring, but come summer, you'll probably want to keep that cool air in. When it comes to maintaining your houses temperature your windows and doors are integral. Thankfully, All Season Windows can help you make sure your home is properly insulated before that hot summer weather hits.
Springtime is the Best Opportunity for Repairs
If you already know what repairs your home needs, but were unsure of when to have them made, now is the best time to act. Now that spring is here it's not too hot or too cold, so you'll be able to live comfortably while the repairs are made. A door or window replacement now will not only save your home from being unbearable in the summer heat later, or from being too chilly in the winter, but it can help you save on power for cooling and heating year-round.  Scheduling with All Season Windows now will mean that your home will be comfortable for the rest of the year.
Make Sure Your Home Gets the Repairs it Needs
If you're unsure about your home needs window or door replacement, All Season Windows offers free inspections to help you get the repairs your house needs. An inspection with All Season Windows means a thorough inspection, insuring that any small, easy to fix problems of with your home's doors and windows will be found before they become a major issue. From window and door installations to even gutter and siding replacements, a quote from All Season Windows will help you find the best options to improve the condition of your home.
With over thirty-five years of experience, All Season Windows has been provided southwest Michigan with quality window and door replacements and installations. Request a free inspection or a quote by contacting us today.