Why Window Repair is Important this Time of Year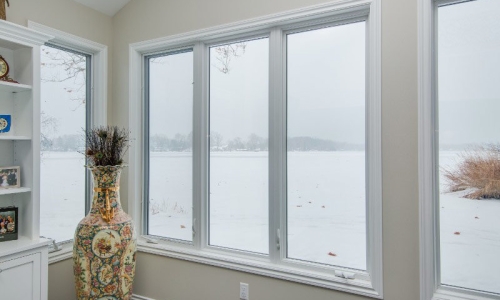 Whether you have recently had a need for window repair, or your windows have been facing damage for an extended period, now is a great time during the year to consider repairs. We have just entered fall, and, as temperatures lately have shown us, the weather outside is quickly cooling to match the changing season.
All Season Windows is the premier provider of window repair in Southwest Michigan that is available to help homeowners find the best solutions for bringing a proper seal back to their home's interior. With our team, your window repair can get completed during this time of year when it is the perfect time to consider it.
Repair before winter
By scheduling with All Season Windows now, your home can get the repair that it needs before the weather drops too much. Although it may not be on your mind until the weather drops and improper sealing from a damaged window becomes more apparent, it is important to schedule early to get the problem taken care of before it is too late.
Our team of professionals will get the window repair quickly and efficiently when you schedule with us, so make sure that your window is ready to go for winter by contacting us soon.
The best windows around
All Season Windows only carries some of the best names in the business for windows that we use on your home. Depending on what you need to make your window match the rest of them in your home or if you are looking for a new, quality replacement, our team can help. We have years of experience working with windows of every shape and size, so we can help your home with repairs no matter the window in question.
We pride ourselves as window experts with some of the best windows on the market to assist with your home's window repairs, and our team of experts is glad to assist homeowners where we can help their home get the seal from the outdoors that it needs.
With a free inspection and quote available to any in need of window repair, now is the perfect time of year, before temperatures drop too low, to reach out to All Season Windows. It is important to schedule early so that we have spots open before snow starts falling, so make sure to reach out soon and schedule your window repair!