Why Choose Siding Replacement from Experts in Kalamazoo?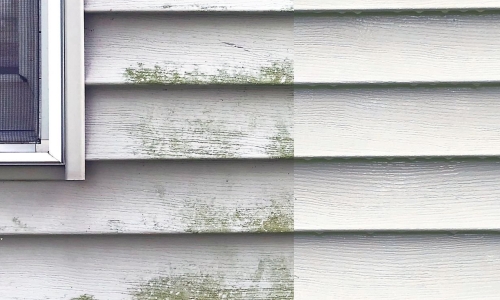 Is your home's siding showing its age? Unfortunately, once the siding goes, your home is significantly less protected from the elements and is even vulnerable to invasion by pests like rodents that you would rather keep out. Preventing these kinds of issues is key to protecting your home's interior. If you've noticed discoloration, water damage, or cracks in your home's siding, or even a higher electric bill lately, it's time for you to get new siding.
Committed to providing the best siding replacement and installation services in southwest Michigan, All Season Windows is ready to help with quality vinyl siding replacement services. Whether your home is starting to show its age and you want to give it a new look, or if you're starting to notice the signs of siding damage in your home, All Season Windows' siding repair services can help you to protect your interior while giving your home a new look.
Siding Replacements that Last
Siding replacements from All Season Windows are done with vinyl siding. The best choice for providing homes with extra exterior protection from the elements, vinyl siding is weather resistant and can provide long lasting protection for your home's insulation and drywall. Durable, and extremely easy to maintain with just a power wash, your home will be protected from every kind of weather that your home will face throughout the year.
Make Your Home Look Like New
Your home will be well protected with vinyl siding replacements from All Season Windows, but that's not everything a vinyl replacement can do for your home. Whether you want to give your home a new look with a different color, or just want your home to look like it did before the siding was replaced, a siding replacement can easily help give your home a refreshed look. Vinyl siding comes in a wide variety of colors, giving you a chance to completely change the color of your home with your choice of vinyl siding.
Whether your home needs new siding this year, or if you want to bring a new look to a well weathered home, the siding replacement and installation services from All Season Windows can help. Providing customers with Southwest Michigan's best siding replacement services, you can count on the team at All Season Windows to deliver high quality siding that lasts. For more information about our siding replacement services contact us today!