Specialty Windows Get Proper Treatment from a Trusted Window Repair Company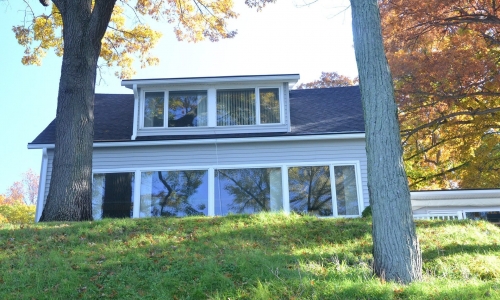 As the premier window repair company in Southwest Michigan, All Season Windows provides any repair services that you might need for your home's windows, including specialized designs. We have years of experience in the industry of window repair and replacement, so we know what windows need to help get them back to looking like brand new. From the frame to the glass inside, our team will get your windows back to their prime.
Servicing all types of windows
From simple slider windows to windows with a specialized architectural design, All Season Windows has the capabilities to repair any window you have in need of help. It does not matter whether your windows have come from a catalogue or are a custom, one-of-a-kind design. Our team works on windows, no matter the circumstances, to make sure that they get the professional touch needed to help them back to their proper appearance and working order.
A window repair company knows best
Unsure as to what kind of repair your window might need, or how bad the damages are? No problem! All Season Windows can provide your home with a free inspection to determine the health and safety that your windows are providing your home. If you have problem areas that you would like us to address when we visit, simply let us know and we will help you figure out what can be done. There's no better window repair company in the business, so take advantage of our free inspection services to learn what more we can do to help your home's windows.
Providing every home with the personal, professional window repair services that they can count on, All Season Windows can be your go-to when your windows need help. Contact us today to schedule an inspection and get your home's windows one step closer to being fixed.