Save on Heating This Fall With Window Replacements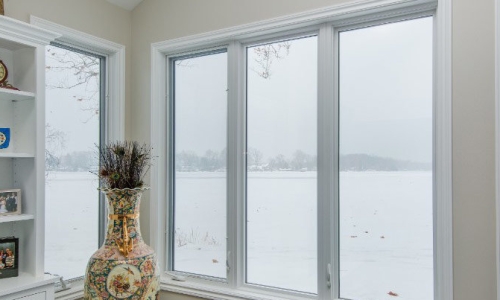 From letting fresh air in to keeping the cold out, windows play a major role in the comfort of your home. If you've noticed that your windows have been letting hot air in the summer, or cooler air in the fall, then it is time to consider the condition of your home's windows. Offering their services in window repair and replacement, if you are looking for high quality window replacements, you can count on the exterior experts at All Season Windows. Providing customers throughout Southwest Michigan with a wide variety of window replacements and quality repairs that will help them save on energy and heating in the colder months, there's no better time to get window services from All Season Windows.
High Quality Window Replacements From Trusted Manufacturers
Offering a wide range of window replacements from manufacturers like Polaris®, Joyce Windows, Polar Seal Windows, and Provia®, the team at All Season Windows is ready to provide customers with high quality replacements that match the style of their home, while also adding features that can add utility as well. From double hung, slider, casement, awning, hopper, and more, if you've been considering changing the style of your home's windows, the experts at All Season Windows can help you find the windows you've been looking for.
With colder weather on the way, there is no better time to plan your window repairs and replacements with All Season Windows than now. Having windows that are properly sealed to won't just look great on your home, but they will also help to reduce heat loss in the winter, helping you to save on energy and heating, while also helping you to take better control of your home's comfort after outside temperatures drop. With repair services that can help fix improperly sealed windows, the team at All Season Windows can help restore your windows functionality.
Assess the Condition of Your Home's Windows With a Free Inspection
If you're unsure if you're in need of window repair or replacements, All Season Windows is ready to help you determine if your home is properly protected from the elements with a free inspection. Our professional representatives have the experience needed to identify any issues homeowners may face and will work to ensure that any issue is identified and addressed before it becomes a major issue.
Ready to provide customers in Southwest Michigan with effective repairs and high-quality replacements, you can count on the exterior experts at All Season Windows to provide you with the services you need to ensure that your windows are ready for colder weather. Schedule your free inspection or request a quote to get started on planning your home's window repairs or replacements today!