Save on Heat, Increase Safety, and More with Door Replacement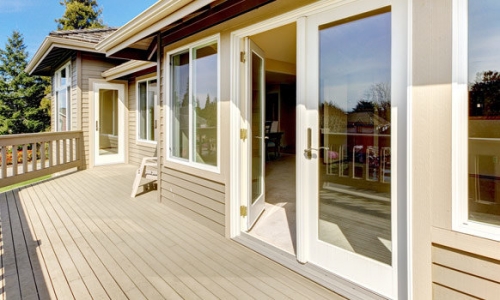 Something that can often go overlooked with homes are your entrances, but door replacement from All Season Windows can help you take care of problems that may be happening over your threshold. From added safety for your home to protection from the elements, there are a variety of reasons that replacing your door can benefit your home, and they can often go unrealized until you have a professional looking everything over. With All Season Windows, you can get the quality products and services that you can expect from an experienced home exterior company.
Different doors for different homes
All Season Windows can provide exterior doors of different materials and different styles depending on what your home needs or what your preferences are. Whether you need a new front door, storm door, or even a patio door, we have different options for each that can help you match the look of your door to your home while also providing it with the necessary protection it needs. Exterior doors come in options of fiberglass, wood, or steel, storm doors are available in aluminum, steel, or vinyl, and patio doors can be installed as either a sliding door or hinged French doors. All Season Windows provides all of these as options for you so that you can always find the right exterior door with ease.
Door replacement improves spaces
If your home has been suffering from heat or cooling loss, energy efficiency, and more, it may be time to inspect your doors and see if that is where the problem is coming from. Without a properly aligned door in good condition to give your home a proper seal, it is possible that air that you are pumping into your home could be leaking outside, or that cool or hot air could be coming inside, leading your HVAC unit to work harder than it needs to for longer periods of time. A proper seal can also help to ensure that pest insects are kept outside the home, making it more difficult for them to sneak in through small gaps in the doorframe that may exist. The team at All Season Windows provide free inspections, so if you think your home may be suffering from any of these problems, our team can come take a look and recommend door replacement based on what we see.
The premier provider of home exterior services, All Season Windows will help you to ensure that your home's exterior doors are up to standards for protecting your home. Simply reach out and our team will do what we can to help you improve your home.