Redirect Storm Rains Once Again with Gutter Replacement in Southwest Michigan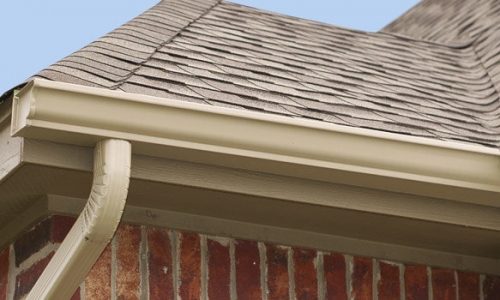 When storm rain isn't redirected correctly, it can cause more issues than necessary, so All Season Windows provides gutter replacement in Southwest Michigan to ensure that homes get the protection they need. With summer storms coming more often now that we're getting into its full-swing, having proper water management for your home with gutters that are effective can save a lot of grief.
Prevent poor redirection
When gutters have cracks or holes from old age or damage, water gets redirected incorrectly, which can lead to areas of the outside of your home or yard getting flooded. This flooding may lead to damage to the foundation of your home, walkways that are around your home, and even your basement. Instead of taking the chance before we get too many more large storms than we already have, trust in the gutter replacement in Southwest Michigan from All Season Windows to protect these parts of your home.
Protect groundwork
If you're a gardener or someone who generally cares for their lawn on a regular basis, having effective gutters can also protect the ground around your home. Water running where it's not supposed to can potentially cause damage to your lawn or garden from erosion of soil and landscaping that could otherwise be avoided with proper gutter function. All Season Windows has years of experience managing gutter replacement for different homes, so you can trust us to make sure that water gets directed where it needs to so your lawn can be taken care of without worry of damage from storm rains. We'll tailor the gutters to your home's individual needs, making the process as easy as possible while leaving you with a great and dependable product.
Helping homeowners keep their house in the best shape possible, All Season Windows can help with your gutter replacement in Southwest Michigan when you need us. Contact us today to get your gutters looked at and replaced soon!