Protect Homes When it Matters Most through Professional Siding Replacement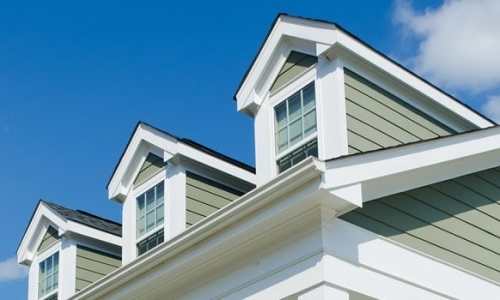 Here in the Midwest, we often get extreme weather conditions in winter, and you can protect your home through the season with quality siding replacement from All Season Windows. We are the number one choice for home siding in the United States, bringing your home the protection it needs for years to come. If you live in an area that often faces weather conditions that are hard on your home year after year, you can count on All Season Windows to help you reinforce your home with quality siding.
Always time to protect
If you expect a harsh winter, All Season Windows can come to your home and provide siding replacement that will keep your home secure and safe through winter and into the future. Siding that has sustained damage can have moisture get into hard-to-reach places, leading to a more difficult time cleaning your siding in the summer, as well as less curb-appeal. This is why there is always a time to schedule your siding replacement with All Season Windows. Whether it is done before winter as a preventative measure or afterword to fix problem areas, we can help you make your home like new.
Revamp with siding replacement
When you get siding replacement from All Season Windows, you not only invest in your future, but you also invest in a new look for your home to really make it your own. With a large variety of colors available to you, our weather resistant siding will protect your home while also giving it a great new look that you love. We work with each customer to ensure that they are getting exactly what they want with their home, and our siding replacement is sure to satisfy.
With quality products and great services available for homeowners, All Season Windows is your go-to provider of improvements and replacements for siding, windows, decks, and more. Contact us today to get scheduled!