Overcome Winter Damages with Gutter Replacement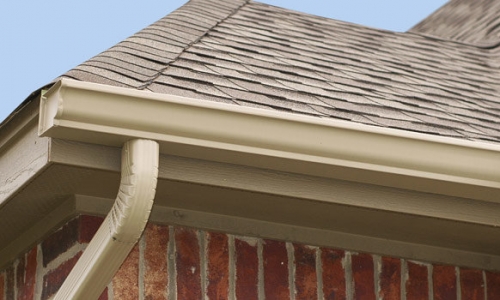 With winter can sometimes come damage to your gutters that only gutter replacement can fix. With All Season Windows, any problems that you face with your gutters to the point of needing replacement can be handled with ease. Rather than worrying about what your next steps to gutter replacement are and how you should move forward with it, you can instead bring on All Season Windows to help you handle the situation and give you peace of mind about your home. As professionals with years of experience in home exterior repairs and replacements, you know our team can provide you and your home with the help you need.
Sized to your home to work better
When you choose All Season Windows for your gutter replacement, you do not just get a generic gutter for your home, but rather a customized piece of metal that is form fitting to your home to provide it the best protection possible. Starting with a flat piece of aluminum, we custom roll it to craft the perfect piece of metal for your home that also allows a three- or four-inch downspout. This helps to prevent any potential future damage from water for your home, while also bringing back functionality to the gutters up where they catch water from your roof.
Gutter replacement for spring melting
With spring comes a lot of ice and snow melting off your roof that can be caught and drained properly by your gutters. Without being effectively moved away from your home, your siding and walls could be at risk of facing leaks that might lead to further damage. Gutter replacement with All Season Windows can help guarantee that once this winter is over, you don't have anything to worry about thanks to new gutters that are built to work best for your home. And, with a free inspection from our team, we'll help you figure out where the problems are with your gutters, all at no cost.
With decades of experience and all the best tools and tricks in the home exterior services industry, All Season Windows has everything you need to fix up your gutters through effective replacement after winter damages occur. Work together with All Season Windows to get your home back to perfect order this winter season. Contact us to learn more about our services and what it means to work with professionals who care.