Gutter Replacement Keeps Water Flow Appropriately Directed for Homes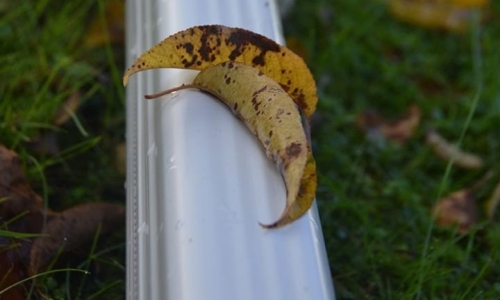 With summer just around the corner, gutter replacement with All Season Windows keeps water and flow under control from summer storms that are sure to follow rising temperatures. Heavy rainfall from summer storms may cause issues if it is not directed correctly away from homes, so gutters need to be in working order to ensure that doesn't happen. The professionals at All Season Windows work with homeowners to keep their gutters in peak condition and working as intended.
With our experience, we can find where the issues lie with gutters and get them replaced to restore a proper water flow.
Problems caused from damaged gutters
There are a variety of problems that may be caused by damaged gutters remaining on your home. If your gutters frequently face debris from trees making its way into them, and it is not removed soon enough, gutters may sad, causing the hardware that secures the gutter to become loose. If this happens, they may not drain properly, leading to more clogging, and, eventually, potential damage to your home.
By working with All Season Windows, you can tackle these problem gutters by having our team come in for gutter replacement. We provide free inspections to help you find exactly where the problems lie with your home's exterior before we address them, so you know that your gutters get the exact replacement options that will help them to work better now and in the future.
Made for your home
When All Season Windows visits your home to assist with gutter replacement, we don't just bring a pre-made series of gutter components to fit onto your home. We craft custom rolled, aluminum gutters to help carry water away from your home. This means your home gets gutters crafted to perfectly match its needs, rather than forcing a piece where it doesn't belong simply because it is the only size available.
This method of gutter installation is part of what makes the All Season Windows experience a personal one that has unmatched attention to detail. Whatever your home's gutter needs, our team is the best in the business of home exterior services to help.
With a reputation built on excellence, All Season Windows provides all the gutter replacement services that homeowners need to ensure theirs stand up to heavy summer rains and direct water where it's supposed to go. If your home's gutters have faced damage or aren't doing the job, contact our team today!