Greet Visitors with a New Look with Door Replacement in Kalamazoo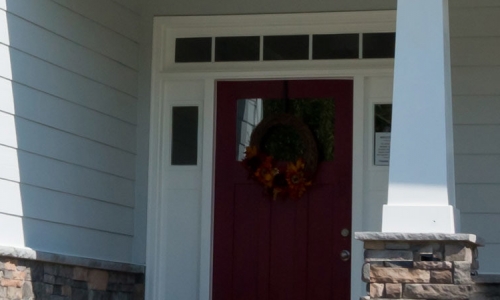 With stay-at-home orders finally starting to wind down, you can impress all the visitors you'll have with an impressive new door after getting door replacement in Kalamazoo from All Season Windows. We're professionals that have the expertise you need to get a quality replacement job done for your door that is sure to be a talking point for everyone coming over.
Your new look
When getting door replacement in Kalamazoo from All Season Windows, you can update your door by changing the material it's made out of, giving it a brand new look. We offer fiberglass doors that can mimic the look of wood while preventing heat loss and providing durability, wood doors that bring natural beauty and strength, or even steel doors that are low-maintenance and will last you for years to come. No matter what type of material you decide on, All Season Windows has plenty of options to ensure that your door fits the aesthetic of your home and makes your home's entryway shine.
Quality assured
If you know you need your door replaced, but are unsure of how to proceed with it, let All Season Windows put your mind at ease! We offer a free inspection and quote for anyone who is interested in updating their home's exterior, so if you're on the fence about getting your door replacement in Kalamazoo, trust All Season Windows to let you know exactly where your current door stands and give you a full rundown of what a new door would look like for your home. Our team always works with our customers as much as we can to ensure that they are comfortable with the options they have available and make the most informed decisions about their home.
Always providing great attention to detail and quality work, All Season Window can help you get the best service possible for door replacement in Kalamazoo. Impress all your visitors post-quarantine and make your home shine with All Season Windows!