Give Your House a New Look and Restore Function With Exterior Door Replacements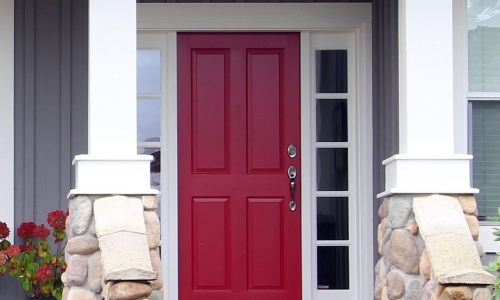 As it is starting to cool down now is a good time to consider the state of your home's doors. If you've noticed a draft in the past, or if your doors are starting to show their age, it may be time for a replacement. Providing quality window, gutter, and door replacement services since 1983, the exterior experts at All Season Windows are ready to help. Offering high quality door repair services, if you've noticed that your door has started to show its age, or if it has started to let the elements in, you can count on All Season Windows to provide the highest quality replacement services.
Door Replacements Help Keep Your Home Comfortable in Any Season
Your home's entrance serves many purposes aside from being an entryway. Much like windows, doors aid in keeping the elements out. Playing an instrumental role in a home's insulation, helping to keep outside temperatures outside, and allowing for a more maintainable temperature inside. When any door starts letting outside temperatures into your home it's time to get a replacement. With all seasonal windows, we can provide you with the quality door replacements that can help keep your home well insulated.
Find the Replacements That Improve Your Home's Aesthetics
With All season window's door replacement services, you will be able to get a replacement for any kind of door. Whether it's an exterior door, a storm door, or a patio door, or all three that need to be replaced, you can count on all season windows. Not only will a replacement with All Season Windows help you maintain your home interior's comfort, but they can also offer a fresh, welcoming look to your home's exterior. With fiberglass, wood, and steel exterior door replacements, steel, vinyl, and aluminum storm doors, and even French and sliding patio doors, all available in a wide range of colors, you will be able to find high quality replacements that restore function while improving the aesthetics to your home's entrances.
With over 35 years of combined experience in providing quality door replacements to Southwest Michigan, When you need the highest quality door replacement for your home's exterior, you can count on professionals at All Season Windows to deliver. Request a free inspection find out if your home is in need of a door replacement or request a quote to start planning your door replacement today. To learn more about the door replacements offered by All Season Windows, contact us today.