Get Specialty Window Replacements From Window Experts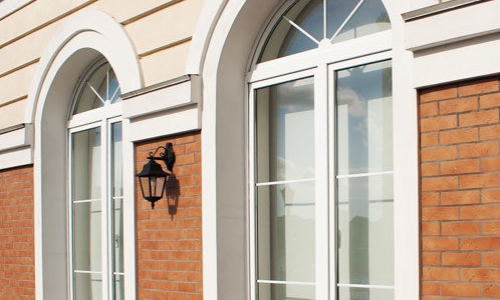 Your windows play a major role in your home's health and security. Because of this, window replacements and repairs are something that almost all homeowners will eventually need to take into consideration. Making sure your windows are up to date can help to keep your home insulated and comfortable throughout the year, but what about homes with specialty windows? Having a specialized window may make it seem like finding a replacement service would be difficult.
If your home's specialty windows need repairs, or replacements, you can count on All Season Windows to provide quality replacement windows and services for your home. A trusted supplier of replacement windows in Southwest Michigan, All Season Windows offer over 40 years of experience in window repair. When you choose All Season Windows for your specialty window repair, you can trust that our experts will help you find the best replacements possible.
Quality Replacement Windows from Quality Brands
Able to provide a wide selection of styles from quality brands like Polaris, Joyce, Polar seal, and Provia, our window replacement services can help you find the best replacements for windows throughout your entire house, Everything from smaller style windows like slider, casement, awning, hopper, double hung, to larger specialty windows like picture, garden, bay and bow, glass block, and even windows in architectural shapes, all season windows can help you find a replacement for any kind of window your house might have.
Get Help Determining the Health of your Windows with a Free Inspection
Offering free inspections, our expert representatives can help you gain a better understanding of the health of your home's windows and will help you find a solution. Offering the area's best advice when it comes to window health, if you are uncertain of the condition of your home's specialty windows, all season windows can address any concerns, and helping to identify any small easily fixable problems with your windows before they can develop into major issues. Helping you assess whether replacement or repair is necessary for your home.
Offering replacement and repairs for even specialty windows, All Season Windows has provided homeowners throughout southwest Michigan with quality window replacement and repair services. Schedule a free inspection today to find out if our window replacement services are right for your home or contact us to learn more about our window repair and replacement services.