Get More Fresh Air with Deck Replacement in West Michigan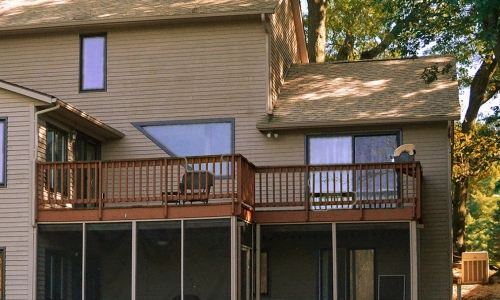 If your deck has gone by the wayside after this past year and you want to get out again to enjoy fresh air, you count on All Season Windows for deck replacement in West Michigan. We already had a sun-filled summer here in the Midwest and are sure to have more summer days that you can enjoy out on your deck. The team at All Season Windows wants to make sure that you are always getting the most out of your home and will provide you with the experience and quality products your home needs to give you more years of enjoyment.
Host future parties with confidence
We have already passed some of our summer holidays this year, but that does not mean there are no more opportunities in the future for celebrations to be held at your home. Warm summer weather can be the perfect opportunity to bring guests over and celebrate birthdays, anniversaries, or just simply to see friends who you have not spent time with in over a year. By ensuring that your deck is in perfect working condition by getting it replaced in time for parties, you can have a great space for hosting guests that allows everyone to mingle and enjoy the warm weather of the Midwest.
Deck replacement in West Michigan how you need it
When you need deck replacement in West Michigan, you can count on All Season Windows to provide a new deck for your outdoor space that is made exactly to your specifications. From smaller decks that are simply made for relaxing to large, sprawling decks that are the perfect space for hosting many visitors, our team of professionals can help. From design to implementation, our team will work with you to ensure that everything is made to your specifications so that your deck area of your home can really shine. We have worked with homes of all kinds, so we can make recommendations for your deck solutions to help you make the best-informed decision for your home.
From the free inspection to installation of your deck replacement in West Michigan, All Season Windows provides customer services and quality work that you can count on. If you plan on having gatherings at your home this summer and years into the future, the deck that All Season Windows can provide will do the job. To learn more about our deck replacement services and capabilities, reach out on our contact page or give us a call today!