Get a Free Gutter Inspection Before Deciding on Gutter Replacement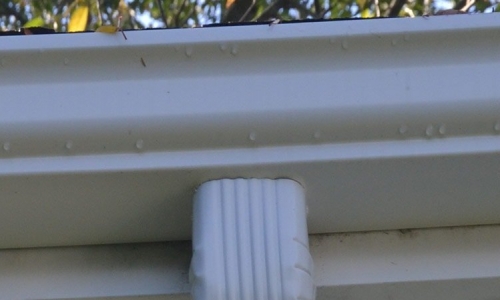 Gutters are something that homeowners often want to forget about until the time inevitably comes to deal with gutter replacement. Although it may be easy to ignore build up over the years that your gutters may be dealing with, they may need to be replaced sooner than later if they are not properly taken care of. Whether it has been a long time since you last considered the health of your gutters, or you are wondering how your gutters are fairing overall after some years have passed, All Season Windows can provide your home with a free gutter inspection to give you a professional point of view.
Know when you need gutter replacement
As you probably know, your home's gutters do the job of redirecting stormwater and snowmelt that lands on your roof. With the storms we have had recently in the Midwest, it is more important than ever that your gutters are acting effectively to drain water where it is supposed to go, otherwise your home may face more problems that just faulty gutters. When rainwater is directed away from the home via a downspout, this can help to prevent foundation damage, basement flooding or damage, erosion to the soil of your yard, and more. This is why a free inspection from All Season Windows can be so important for your home: we help you find the problem areas of your gutters before they cascade into something worse and provide professional gutter replacement to fix the problem.
What a free inspection means
When you fear that your gutters may not be working quite right, All Season Windows is here to help. Providing the best products and services for your home in Southwest Michigan, our inspector will always be thorough with their inspection and honest with you about what they find. We know it may be difficult for homeowners to spot the problems that their gutters may face, and we believe that they should not have to hurt financially because of it. With an experienced, educated inspector, any homeowner can confidently learn more about their gutters and when their home is ready for gutter replacement.
When you work with a representative from All Season Windows, you are not just talking to someone trying to make a sale, you are discussing with someone who always has your home's best needs in mind. We provide everything customers need to ensure that they are comfortable with the decisions being made about their home. To make sure you feel comfortable about the state of your gutters, schedule a free inspection with All Season Windows today!