Find New Styles for Your Home with Professional Window Replacement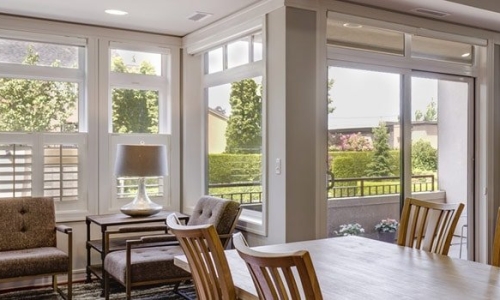 Window Replacement from All Season Windows is a great way for homeowners to find new styles for their home that can also give them great protection from the outside. Windows that have faced any amount of damage or no longer fit the rest of a home can find great replacements through All Season Windows. Our team works with homeowners to walk them through the replacement process, making it quick and simple.
By working with homeowners, our team makes sure your window replacement works around your schedule and gives your home a great new look, inside and out.
Find windows to fit the space
All Season Windows provides windows both large and small for window replacement. Homeowners that have any window as big as a picture window to something as small as a basement glass block can find a great option for their replacement. This allows for replacement at every part of the home, wherever and whenever it is needed.
And, if a window space hasn't been working out for the windows that you have, and you want to change the size of your windows, we can help with that too! Customization of your home should only be limited by your imagination, and All Season Windows can help make your ideas become reality.
Modern or retro looks
All Season Windows has a variety of styles for window replacement that can allow homes both old and new to find a great new look. With windows available that match older style homes, homeowners can keep the retro look that they are used to for their replacement, allowing them to keep their home looking the way they are used to and the way they love.
For newer homes that have windows in need of replacement, All Season Windows can provide them with a more modern look. This can include homes that have been lived in for only a few years to homes as new as a new construction that has had an unfortunate accident with a window. Whatever style window a newer home needs, our team has an option for them.
As the premier Southwest Michigan window company, All Season Windows has the best solutions for window replacement, no matter how big or small, new or old your home is. If your windows are in need of professional replacement services, reach out to a member of our team today!