Expert Window Repair Controls Emergency Damage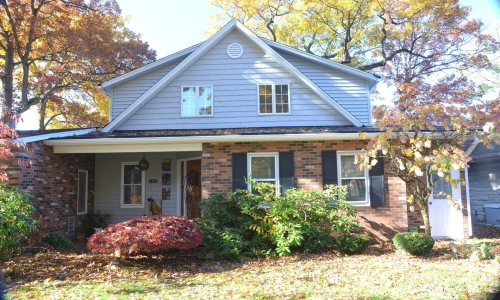 Whenever homeowners are dealing with a window break that requires emergency window repair, the experts at All Season Windows are the team for the job. Window damage can be a sudden and stressful problem to run into, but the team at All Season Windows can help you take care of it the right way and in record time. We have helped homeowners through tough times because of window damage by giving them fast and dependable service they could count on.
If your home has recently dealt with any window damage and needs repair or replacement, All Season Windows provides the quality products and services necessary to get your window back in working order fast and easy.
Work you can always count on
Because All Season Windows has over 3 decades of experience in the window repair and replacement industry, you know that you can always count on us for a quality job. We carry some of the best name brands of windows in the business, so you can be sure that your repaired window will do the job of securing your home for years to come.
With the professionals on our team, you know that your repairs and installation will always be done right the first time, every time. With a variety of window shapes and sizes in our inventory and capabilities, you can count on All Season Windows for window repair no matter how large, small, or how your window is shaped.
Help a friend while getting rewarded
If you know someone that has recently had unfortunate window damage on their home, you can help them out, while also getting rewarded yourself, through our referral program. The Pane-Free customer referral program that All Season Windows offers can reward you with a $50 gift card, if you are an existing customer, when we complete the installation of their new windows.
We know that when repairs are needed, homeowners want to bring on a company they can trust. So, if you have received our work before, and were satisfied with what we provided for you, you can make the choice easier for them while rewarding yourself for doing so with a referral.
As the premier Southwest Michigan company, All Season Windows has all the products and capabilities your windows need to get repaired right. If you or someone you know has sustained window damage that needs to be repaired, reach out and contact us today!