Door Replacement Prepares Homes for a Hot Summer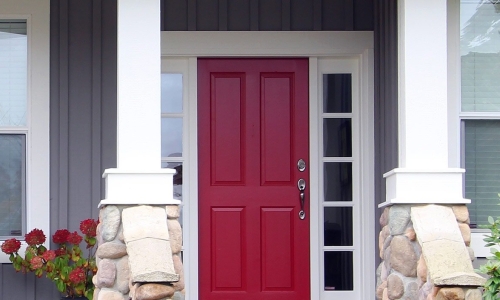 If your home's exterior door has not been sealing properly when closing, then door replacement with All Season Windows can be the perfect solution to protect your home's environment during an approaching hot summer. The team at All Season Windows has helped homeowners to seal their homes properly with quality exterior doors on homes of all shapes and sizes.
Depending on what door replacement services your home needs, the team at All Season Windows is always ready to assist. With an experienced team and a long record of success, your summer can be cooler with a more secure door put in place by All Season Windows.
A solution made for the heat
When choosing which exterior door will work best for your home's as it is replaced, consider a fiberglass door from All Season Windows. These exterior doors are not only a durable option for your exterior door, but they are also foam filled which can specifically contribute to the protection of your home against temperature loss. A proper seal like that provided by a fiberglass door will ensure that your home doesn't take in heat, even during the hottest months of summer.
No matter which option you choose, the team at All Season Windows will install it to perfectly seal the inside of your home to protect it from the heat.
Find the best look for your home
When you choose an exterior door from All Season Windows, you can consider both the make and materials used in the door replacement. Depending on what kind of appearance you want for the exterior of your home, your exterior door can be selected to match. And many of our material options come with different choices as well.
For example, our fiberglass doors can be chosen to mimic the look of wood, our wood doors have a variety of options such as veneer or solid wood, and our steel doors have a baked-on finish that can be provided in a variety of color options.  Whatever homeowners want for the exterior of their home, All Season Windows has options that will help them look great while properly sealing their home for summer and beyond.
As the premier Southwest Michigan exterior home services company, All Season Windows is your best resource for replacing your exterior door before summer gets into full swing. With free inspections and a professional team always on your side, you won't find a better option that All Season Windows.