Door Replacement Helps Homeowners Make the Sale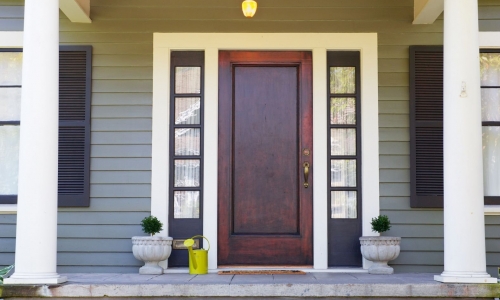 When you are looking to sell your home, door replacement can be a nice update to your home to help convince buyers that the home they are looking for is the right one for them. With mortgage rates at premium rates, many are looking to get their first home, and a new door is one of the things homeowners can do to make their home more appealing to buyers.
Always a positive experience
Whenever you work with All Season Windows, you know that you are working with professionals who will make the entire door replacement process quick and easy for you. We have over 35 years of experience under our best, meaning we always provide the best customer service and unmatched craftsmanship with the doors that we work on for our customers' homes. Homeowners looking to sell their home can count on us to make the entrance into the house one that potential buyers will remember, leading to more offers for the home.
Door replacement with options
Rather than replacing your door with another simple design, All Season Windows also offers door replacement designs that are sure to catch the eye of potential buyers. Whether you feel more comfortable with a standard design or want a more intricate one with patterned glass, side windows, and more, All Season Windows has the products and capabilities to best help your home. With many years under our belt and having worked on a variety of types of homes in that time, we are confident that we can help you transform the entrance of your home into one that will be memorable for every potential buyer.
When you work with All Season Windows for door replacement, you are not just getting a service, you are getting a commitment to excellence for your home. Contact us soon to get started on improving your entryways and moving toward making that final sale for your home.