Door Replacement Adds a New Look and Function to Entrances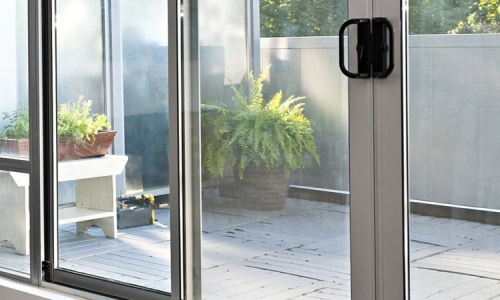 When your doors are no longer what you want for your home, door replacement with All Season Windows provides the best door replacement experience. Whether your home's front or side doors have become worn out over the years, or you want to change the look of your home's exterior, All Season Windows is the team that can best help.
From expert emergency replacement to scheduled replacement after you have had discussions with our sales team about what your home needs, your home will get the best door available for what you've been looking for.
All types of doors for the home
All Season Windows provides a variety of door types to improve the threshold of homes. We offer exterior doors, storm doors, and patio doors so that no matter what entrance into your home you want for door replacement, you have options to best suit your home's needs.
Each of these doors also comes in different models/makes so that homeowners can find specific styles to match their home. All Season Windows also has different material options available, allowing homeowners to match the exterior of their home, or use which material they think will last the longest because of the seasonal weather their home faces.
Improve your home inside and out
When you choose door replacement with All Season Windows, you can improve both the exterior and interior of your home. The curb appeal of your new door is sure to catch the eye of your neighbors, and, if you choose a front door or slider with a large window, can also bring natural light into the connected entryway or room.
Doors are the first part of your home that you and guests experience when entering, so make sure that yours is exactly what you want for your home by working with All Season Windows during your replacement.
With decades of experience and some of the best products for homes on the market, All Season Windows is the door replacement team that you can count on. With the different styles and material options for doors, any homeowner can find the best option for their home when they work with our team.
Whether your home's door has faced damages, is old enough to consider replacing, or your home has gone through a remodel, All Season Windows will help you through the process of replacement. Contact us today to learn more about what we can do for you and your home!