Deck Repair in Southwest Michigan Helps Families Enjoy the Outdoors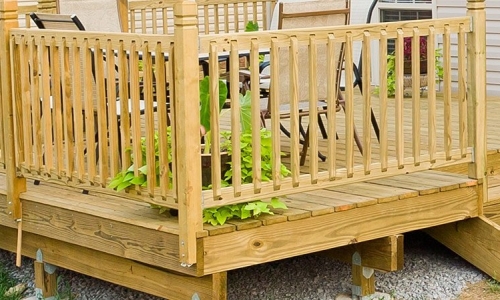 With COVID-19 still seeing fairly high rates everywhere, it's still a better time than ever to focus on those home projects like deck repair in Southwest Michigan. Finding things to do around the house that need your attention is never a waste of your time, and All Season Windows can bring the expertise to assist you with repairs and replacement for your deck that will have it looking like new and give you the space to enjoy time spent at home.
Time for family
With more time spent focused on what we can do at home during these times of social distancing, families have been spending a lot more time together, and deck repair in Southwest Michigan with All Season Windows can give you yet another space to spend quality time with the ones you love. Great moments can be had on your deck, from family barbecues with everyone to watching the sun set. There are plenty of opportunities for socializing with your family that can go missed when your deck isn't in shape to utilize it, so don't miss out and bring on All Season Windows to get it in working condition.
Fast work
We know having a team pounding nails outside your windows may be distracting, especially when you're working from home, so when you schedule with us, we'll work with you. Our team can come in when you need us to and quickly get the job finished to minimize the inconvenience our working might pose to you while you're home. Every member of our team are highly trained professionals and will give your deck the care and attention it deserves.
From start to finish, All Season Windows provides what homeowners need to have confidence in their deck repair in Southwest Michigan. Get your deck in working order by scheduling with us today!