5 Signs that You Should Get Siding Replacement for Your Home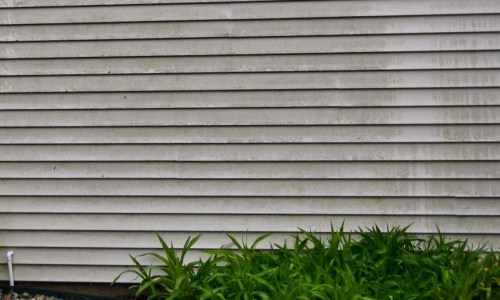 Although siding gives homes years of protection, siding replacement eventually needs to be a consideration for homeowners who want to protect their home from the elements. When considering when the best time to replace your siding is, there are a variety of signs that homeowners can keep an eye out for to ensure their home stays protected as best as possible through a rapid response to problems.
All Season Windows has worked on a large variety of home of different styles, in different environments, and of different ages. These previous experiences mean that we know all the signs to look out for to ensure a home stays as protected as possible. Some of the worst ones to keep an eye out for include:
1. Damage spots
One of the major signs that your home needs siding replacement is cracked, warped, or rotted siding. Each of these means the siding is beyond repair and needs to be replaced in order to protect the home. Even a small crack could point to bigger issues that are hidden underneath, so a quick response is key.
2. Water damage
Water damage is caused within siding when water has gotten trapped within. This causes blisters or bubbles to appear, the sign that siding needs to be replaced because it is no longer keeping out moisture from the home. Another sign of water problems within siding comes with fungus, mold, or mildew that appears on the seams, an indication of water within.
3. A faded appearance
Siding that has faced severe fading over the years is usually a sign that it is time to replace it. Because the effectiveness of weatherproofing in siding is attached to its age, extreme fading likely means your siding no longer protects your home as it should and needs to be replaced.
4. A high energy bill
Although there are some different factors that can affect your energy bill, one of them to keep an eye out for is your siding. Some of the damage mentioned earlier may lead to a higher energy bill in the summer or winter when your home's environment is more at risk of being changed by outdoor temperatures. When your bill seems higher than it should be, siding replacement may be necessary to fix the problem.
Providing the best home exterior services available to Southwest Michigan, All Season Windows is the best resource for siding replacement for your home. With our inspection and replacement services, the siding of your homes will be in great hands.